Daniel Fast/ Season of Sacrifice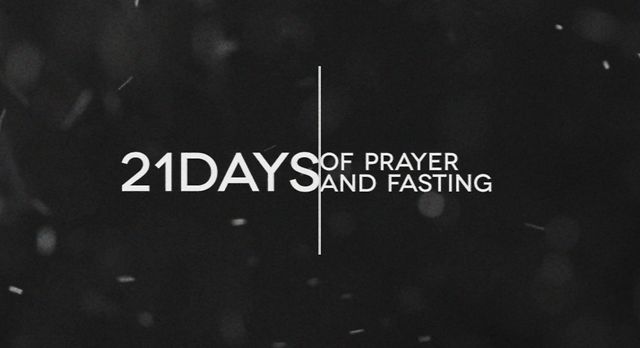 ---
During these 21 days we desire that everyone in the church would fast in some way, if possible, and dedicate time to seek God in prayer for your own personal walk with God, our church, and our community.
It's understood that there are health conditions and occupational situations, that inhibit many from traditional fasting. In light of that we've included a link that gives many creative fasts that are both challenging and safe for you. If food is not an option for fasting many people will choose to fast other nonessential things. Media, such as the internet (non-work related), TV, nonspiritual books, sports, etc. The idea is that something is given up, and that time and energy is channeled into our pursuit of God.
Daniel Fast Guidelines:
Daniel 1:12
"Please test your servants for ten days, and let them give us vegetables to eat and water to drink."
Daniel 10:3
"I ate no pleasant food, no meat or wine came into my mouth, nor did I anoint myself at all, till three whole weeks were fulfilled."
Put more simply; you may eat the following: All fruits. All vegetables. All whole grains. All nuts and seeds. All legumes. All quality oils. Beverages: spring water, distilled water or other pure waters. Other: tofu, soy products, vinegar, seasonings, salt, herbs and spices.
When going on a Daniel fast, or any type of fast, if you have questions outside of what Scripture says, prayerfully seek the Lord and be led by the Spirit for the specifics for your personal fast, and commit to those specifics.
Our prayer is that through this time, we as a church body would develop a deeper walk with the Lord, and a greater awareness of His direction for our church and surrounding community.