LEADERSHIP AT NEW LIFE CENTER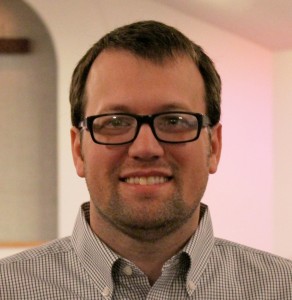 Lead Pastor Sabian Chaney
Sabian is thankful to be in Hays, and is so grateful for his New Life Center family. The Chaneys moved to Hays in December of 2013, when he took the role of Lead Pastor at New Life Center.
A graduate of Central Bible College in Springfield, MO, Sabian served as a volunteer and part-time youth pastor before moving to Troy, IL in 2004 to minister as a full-time youth pastor. Sabian married Melissa in 2006, and together they moved to Florida in 2008 to serve as youth pastors. In 2013, Sabian accepted the Lead Pastor position at New Life Center and has enjoyed getting to know Hays as a community. He is excited about what God has in store for New Life Center.
Sabian's loyalties lie with the St. Louis Cardinals, Mizzou Tigers, Phoenix Suns, and Kansas City Chiefs. Even if his teams aren't playing, he simply appreciates a good game. He enjoys reading, playing basketball, and spending time with friends.
Sabian and Melissa have three daughters: Adelaide, Olive and Sophie. As a family, the Chaneys enjoy "adventuring" around the state of Kansas.
Sabian's favorite scripture verse is Isaiah 40:1,
"Comfort ye, comfort ye my people, saith your God." (KJV)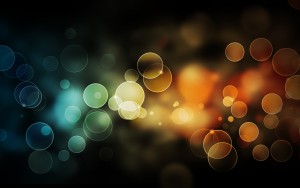 Associate/Youth Pastor Robert Trout
Robert is so happy to be in Hays since moving in September 2021 to take the role of Youth Pastor at New Life Center!
Robert is a graduate from Central Bible College in Springfield, MO. He previously served an intercultural church in that city, followed by an assistant youth ministry role in Wichita. He thanks God for both of those diverse experiences and is excited to be a part of seeing what God does in the lives of youth in Hays!
Robert enjoys movies of all kinds, tabletop games, and good conversation. His favorite sports are the ones in which his students are participating!
Robert tries to create an environment for young people that is safe, fun, and welcoming in keeping with his favorite quote from Jesus in the book of John, "A new command I give you: Love one another. As I have loved you, so you must love one another. By this everyone will know that you are my disciples, if you love one another."
Worship Coordinator Saige Newman
Saige joined the NLC family in the September of 2020 and stepped up in February of 2023 as the church's Worship Coordinator!
Saige is currently a senior attending FHSU for psychology, and plans on going on to get her Masters in Counseling starting next year. Before moving to Hays for college in 2020, Saige served her home church in Goodland, KS in both worship and children's ministry. Her desire to continue serving in ministry carried over to New Life Center and now she serves on the worship team and in many other areas behind the scenes. She is thankful for those at New Life that have poured into her life, and prays that she would love and serve the church and its people well.
Saige has a wide variety of interests including music, being in nature, reading, and learning new skills and hobbies. She enjoys activities that allow her to be creative and problem-solve, and will never turn down an opportunity to help someone!
One of Saige's favorite scripture verses is Psalms 28:7,
"The Lord is my strength and my shield; my heart trusts in Him and He helps me. My heart leaps for joy, and with my song I praise Him." (NIV)