Week of Prayer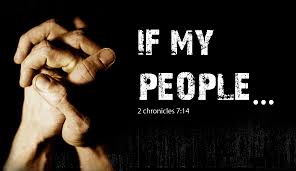 ---
We are inviting you to come by the church at any of our open times and seek God in prayer. The sanctuary will be open Monday through Thursday from 10am to 5pm, and Friday through Saturday from 11am to 1pm for prayer.
If you cannot make it to the church during our open hours please pray along with us using the prayer schedule given below.
"He saw that there was no man, and wondered that there was no one to intercede" – Isaiah 59:16… Don't let this be said of us!
Personally seek God for any needs near and dear to your heart, and corporately our prayer focuses will be as follows:
Sunday – Pray that God would purify our hearts and remove every hindrance that brings distance between us and God. (Psalms 24:3-5/ 1 Peter 3:7)
Monday – Pray for unity within our body of believers, that we would be one as we seek God together. (John 17:20-21/ Acts 2:1, 42-47)
Tuesday – Pray for laborers within ministry, that we as a church could effectively reach our community, as Christ has told us to do. (Matthew 9:38/ Colossians 4:2-4)
Wednesday – Pray for revival, that the church would live up to its full potential. (Ephesians 5:27/ Mark 11:17/ Jeremiah 29:13/ 33:3)
Thursday – Pray for awakening, that God would move outside of our church walls, and transform the community we live in. (2 Chronicles 7:13-14/ Mark 9:25-29)
Friday – Pray for our spiritual, political and community leaders. That they would honor God in their leadership. (1 Timothy 2:1-7)
Saturday – Pray that God would receive the glory in all that we do and pray for. This is the highest goal and pursuit of humanity. (John 17:24/ 13:35)
If you desire to seek God in prayer any other time outside of this week of prayer, just ring the door bell and with joy we'll give you space and time to seek God, and if so desired we'll pray for you personally.
Please be sure to join us for this wonderful time of seeking the Lord!