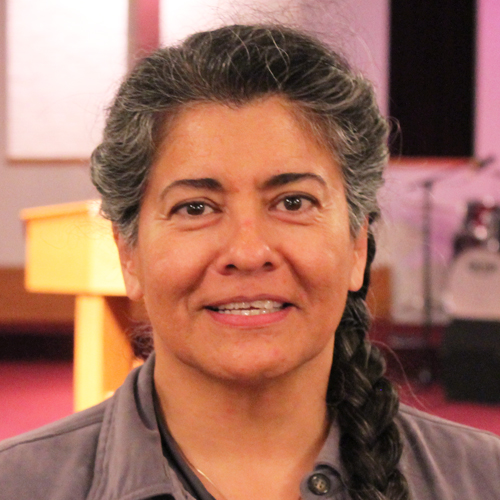 Lora Gallegos-Haynes
For as long as she can remember, Lora was always in church, and God has always been a major part of her life. From teaching Sunday school since the age of 15 (adults and children), to serving as Missionettes coordinator in her home church in Denver for six years, and then five years as Missionettes coordinator for the Latin American district Denver section, Lora has always had a desire to serve in her local church.
Lora currently serves in New Life Center's children's ministry and teaches our Spanish Bible Study during our Bible Fellowship hour.
Originally from Denver, CO, Lora and her husband, Tom, and daughter, Marie, moved to Hays in 1993. Lora and Tom are also thankful for their sons, Tim and Terry, who also live in Hays. Tom and Lora opened a pizza restaurant, Lomato's, in August of 1993, and revolutionized the way pizza was made by offering cream cheese as a topping! Lora and Tom owned and operated Lomato's until April 2014, when Tom stepped down from the pizza business to enter the business of retirement. Lora currently works as the Spanish teacher at Hays High School.
Lora says, "Children have always been my passion and teaching them about God is a great plus."