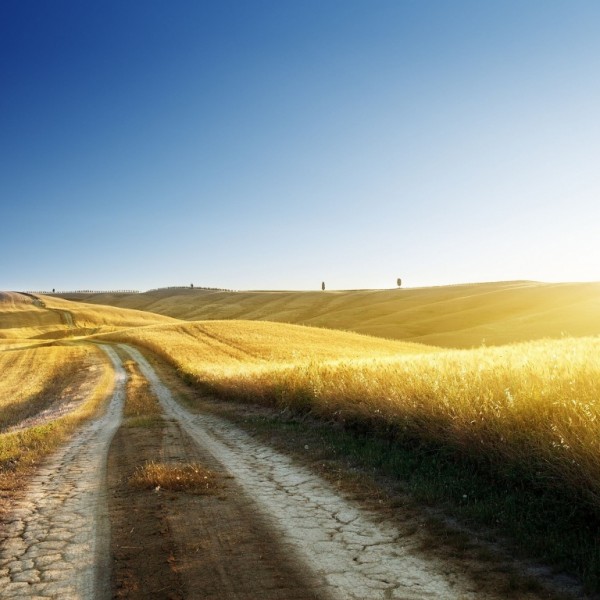 "I believe God would have us reach forward this year to a prize worth seeking…
Philippians 3
V13-14 "Brethren, I do not regard myself as having laid hold of it yet; but one thing I do: forgetting what lies behind and reaching forward to what lies ahead, I press on toward the goal for the prize of the upward call of God in Christ Jesus."
Paul is basically saying; I want to know Jesus… I want to be more in tune with Him… I want to know His resurrection… and as I know Him, as He is my mark, He will perfect me… but Jesus must be my prize, not perfection…
• If self-improvement is our goal, we need to set higher goals… if our goal is perfection, we are selling ourselves short…
• God's creation of man wasn't about our perfection… God is perfect in himself… God desired fellowship with us to walk with us in the cool of the day…
• Our sin created a barrier in that relationship… so God in Christ set about to restore our brokenness and our fellowship with Him…
Paul is reaching forward to live his life in the light of the resurrection… That he would know "the surpassing value of knowing Christ Jesus my Lord"
• So how is this possible… "forgetting what lies behind and reaching forward to what lies ahead"
• The ideas that we're not remaining in the past, but pushing a head…
• It's too easy to live in "what lies behind"… though we must recognize and learn from the past, we don't remain in wallow in it…
V16 "however, let us keep living by that same standard to which we have attained."
Basically, don't go backwards… live what you know…
Proverbs 26:11
"Like a dog that returns to its vomit
Is a fool who repeats his folly."
One of the things that's missed in this is that, the dog did initially vomit it up… The dog at one point got it out of its system… figured out that this wasn't good for him…
• But then (like everyone in this room has done at one point or another) he picked it up again.
• So when we vomit something out, we need to leave it… That's true repentance….
So this idea of "forgetting what lies behind and reaching forward to what lies ahead" is not amnesia…
• Paul was leaving behind all those avenues of self-righteous justification and reaching for the faith and grace of God to save him and perfect him… and eventually lead him to the resurrection and to Jesus, face to face…
So that's what Paul was leaving behind with that same principle…
• What is God asking you to leave behind that you can take up the faith and grace of God that He would perfect your faith and lead you to His resurrection??
• Is it self-righteousness… hidden sin… open sin… pride… fear… What things are hindering your communion with Jesus…
• God is calling us, not just around New Year's; but every day to start new, learning from our past, and courageously moving forward…
• Maybe we miss the mark… will we quickly repent and not live in a life of regret and self-hatred… being gracious toward our own failings, learning from them, but not being bound by our past…
• This is not condoning, but allowing faith and grace and mercy to do its powerful work of transforming us… and restoring that knowing relationship with Jesus…
As a pastor I have to learn from the past, but move forward…
As a church we have to learn from the past, but move forward…
As Individuals we have to learn from the past, but move forward…
And together to move forward toward Christ, to know Him better, to follow Him better, to have greater fellowship with Him, to know His resurrection…
"I count all things to be loss in view of the surpassing value of knowing Christ Jesus my Lord, for whom I have suffered the loss of all things, and count them but rubbish so that I may gain Christ, and may be found in Him, not having a righteousness of my own derived from the Law, but that which is through faith in Christ, the righteousness which comes from God on the basis of faith, that I may know Him and the power of His resurrection and the fellowship of His sufferings, being conformed to His death; in order that I may attain to the resurrection from the dead."