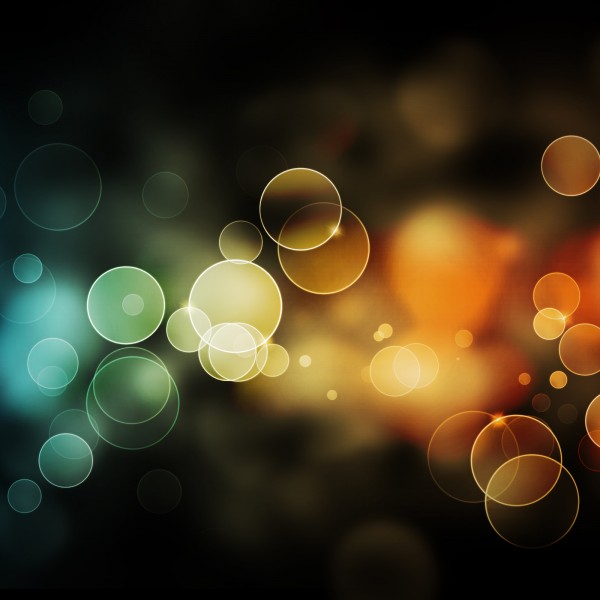 (Due to technical issues we were unable to stream our service this Sunday. Please check out our sermon notes.)
The calling of a pastor in one of a shepherd. Pastor actually means shepherd! My role as pastor is one of under shepherd, to the Great Shepherd…
Ephesians 4:11-13 NKJV 
11 And He Himself gave some to be apostles, some prophets, some evangelists, and some pastors and teachers, 12 for the equipping of the saints for the work of ministry, for the edifying of the body of Christ, 13 till we all come to the unity of the faith and of the knowledge of the Son of God, to a perfect man, to the measure of the stature of the fullness of Christ;
Restated, this text is saying; a pastors calling is to equip the church for ministry, to encourage and build them up, to seek not unity for unities sake, but a unity of true common faith, growing in our understanding of God, God in fact wants to use me as apart of your sanctification process that you would live in the fullness of Christ, to live your fullest life… I strive, but am imperfect in this calling…
One area I must grow as a leader, and we as a church, is to open up more opportunities of ministry… My hope is that we are not only receivers of ministry, but vessels of ministry…
The ministries of the church are not meant for the crowds, but the individual… not meant for 100, 200, or 2,104 people, but every individual within that number…
We were created for ministry…
Let us not get so consumed with the day to day that we miss out on our purpose, mission and callings…
This is being on mission is what Jesus modeled…
Luke 4:18-19, 42-43 NKJV

18 "The Spirit of the Lord is upon Me,
Because He has anointed Me
To preach the gospel to the poor;
He has sent Me to heal the brokenhearted,
To proclaim liberty to the captives
And recovery of sight to the blind,
To set at liberty those who are oppressed;
19 To proclaim the acceptable year of the Lord."
42 Now when it was day, He departed and went into a deserted place. And the crowd sought Him and came to Him, and tried to keep Him from leaving them; 43 but He said to them, "I must preach the kingdom of God to the other cities also, because for this purpose I have been sent."
The people wanted Jesus to stay and set up shop in there town, but Jesus knew His purpose and wouldn't be deterred from it.
Before I go on I want to say I'm so proud of you guys. I am so thank you for your ministries official and unofficial within our church and our community…
Matthew 16:24-27 NKJV
Then Jesus said to His disciples, "If anyone desires to come after Me, let him deny himself, and take up his cross, and follow Me. For whoever desires to save his life will lose it, but whoever loses his life for My sake will find it. For what profit is it to a man if he gains the whole world, and loses his own soul? Or what will a man give in exchange for his soul? For the Son of Man will come in the glory of His Father with His angels, and then He will reward each according to his works.
Basically we must deny ourselves, take up the cross, and follow Him into ministry… and there is a reward for following Him!
Being a follower of Jesus is more than just saying a prayer, but it's allowing him to transform and direct our lives… By not engaging in our God given callings we are being robbed of blessing…
God gives us these callings that we as a people can receive the full blessing of fruitful ministry, living for what we were created for…
The heart of God's calling within us is that all of us would realize our fullest potential within Christ…
We are not cogs in a machine… you are not a means to the end of ministry… you are the ministry… ministry blesses those that receive, it honors God and is eternal reward for those that are its vessels…
Titus 2:11-14 NKJV

11 For the grace of God that brings salvation has appeared to all men, 12 teaching us that, denying ungodliness and worldly lusts, we should live soberly, righteously, and godly in the present age, 13 looking for the blessed hope and glorious appearing of our great God and Savior Jesus Christ, 14 who gave Himself for us, that He might redeem us from every lawless deed and purify for Himself His own special people, zealous for good works.
The more our hearts can grasp the great love of God… how can we not want the rest of the world to know Him… we become excited for ministry…
This is not earning salvation, this is our joyous expression of thankfulness for that good work that Christ did within us…
God wants us to be everything He's called us to be…
I believe one key to finding zeal for service is finding that ministry that God is calling us to…
Also letting God be the center of our lives (which is our first calling)… Asking God the question, "God what do you want from my life"…
"Do we ask God to bless our ideas––thus, to come alongside us––or do we really trust Him to guide us moment by moment in our daily lives, holding our plans loosely in deference to His higher plans? Our "job" is to come alongside God daily, to humbly allow ourselves to be drawn into alignment with His desires, timing, and methods, which requires an attentiveness to the Spirit's leading. Because we're human, His plans often differ from ours. And that's OK, as long as we relinquish ourselves to Him rather than trying to bend God to our own will…
Yes, we have plans and strategies, but they are only a framework, so our focus must always be on God. Daily alignment with God and His higher purposes must define our lives. He transcends all of our best laid plans. He's not captive to any of our ideas. He's God, and we're not. And we're often reminded of this truth.
Prayer, then, becomes an exercise in trusting God. Not trusting Him to fulfill our goals and purposes, but actually relinquishing our own desires, hopes, and dreams, no matter how noble and pressing we believe them to be. Let's remember that God is not willing that any should perish, and this never changes. He never changes. And He's always pursuing—those close to Him and those still far away."
Likes and interests also play a part in our callings, explore those area's of your life and see if God our us you in them… We're all called to a ministry…
So concerning the ministries of New Life Center specifically…
Our ministries are not simply holes to be filled… these are opportunities to be used by God, to minister to our church and our community…
Within these ministries we're going to build on ramps and off ramps… We are desiring rotations in ministry…
We believe in a team approach to ministry, many hands making light work! Even if people are participating within these ministries, we firmly believe the more the merrier.
There is a place to serve for you within each of the ministries of this church, if you are willing, and called!
Don't miss out on the joy of living in the fullness of Christ…
Please will you join me in prayer that God would show you your callings, that you would "attain the fullness of Christ…" That God would be the center of your life… and direct your callings and ministry…That God give you zeal for service and show you how to put actions to callings… not just moved, but living it out…