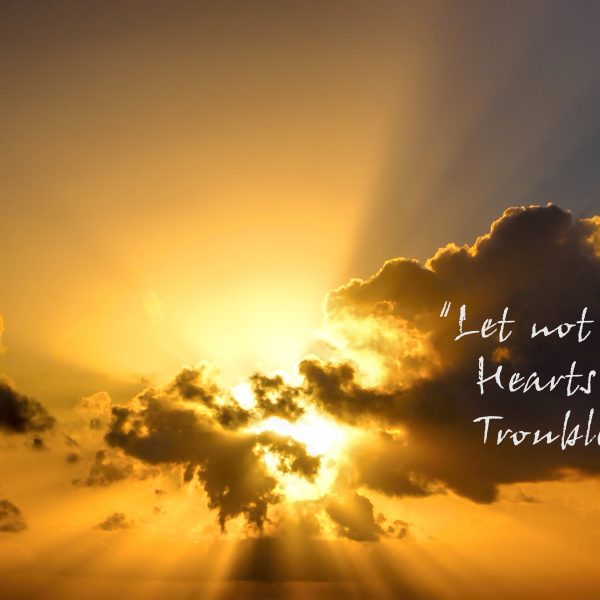 "If Christ is the vine then He was also the seed… The seed of the root of the vine was planted at the cross… and sprang from the ground at the resurrection…
His vine will never die nor be uprooted… it's a sure thing…
There is not a middle ground in an abiding relationship with God… we are either in Christ or we are not… either we abide in Christ or we don't…
"Fruit" is godly character, producing effective service, which produces lives leading others to Christ…
These aren't entrance requirements, only the effect that salvation is to have on our lives…
Fruitlessness consumes energy that could be spent producing fruit…
We can do "nothing" in Christ apart from Christ… not even a little… we may be able to do something in the eyes of men, but God judges the hearts of men not the appearance of men…
A good thing done with bad intentions reaps no gain eternally…
Some branches produced fruit in the past, but no longer… This is fruitless from a life that is not remaining in the Vine… We must not allow familiarity and time make our hearts grow cold…
Pruning is reserved for those that bear fruit…
Many times it is the fruit bearing promoting the pruning process… if we're bearing fruit we should expect that pruning and trial will come…
So what does He cut off? He cuts off those things that hold us back spiritually.
Abiding produces activity and fruit… Activity doesn't produce abiding and fruit… never mistake busyness with genuine activity…
The branch is in the vine… but the vine is also in the branch… it's life flows through the whole… if we're in the vine it's the life of Christ that is flowing through us… we are in Christ and He is in us…
Some of us are exhausted and the problem is we're trying to do it in our own strength and not in abiding…
The vine to the branches to the fruit is a natural outgrowth…
Our relationship with God isn't static (unchanging)… but it's either living or dying… growing or fading… we cannot simply rely on our past experiences…
This image of branches being 'taken away' can be seen two ways: the knife cutting off fruitless limbs… or withered stems so weakened by a lack of abiding that at the pull of any external force they break off… either way they are in a bad place…
The secret to prevailing prayers is asking what God would ask for… not necessarily what we want… we must abide in Him… we cannot disregard His words and then ask that He would honor our words…
Our fruitfulness bring Glory to God… This is the highest end to life… the best life we can lead… in our lives the more we bear the fruit of Christ within us the greater we honor Him…
"Our greatest good is inseparably connected with His greatest glory"
A life unpleasing to God is a life that will not have His joy…
The joy of our union with our Heavenly Father, The joy of walking in the Spirit and living in the perfect will of the Father, The joy of our knowing and giving His perfect love, The joy of our living self-sacrificially, The joy of answered prayer…
Jesus exchanges our sin, grief and suffering on the cross, for His great joy and Heavenly reward!!!
The point of all we're talking about, isn't about legalism, it's about love, joy and the results of our closeness with God."