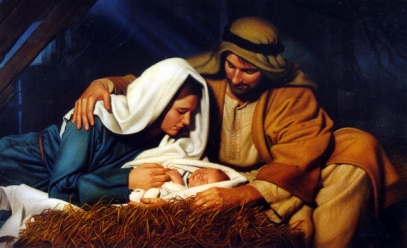 * Because of technical difficulties we were unable to record this service. These are the sermon notes for those unable to attend.
Isaiah 6:1-7 NKJV
In the year that King Uzziah died, I saw the Lord sitting on a throne, high and lifted up, and the train of His robe filled the temple. Above it stood seraphim; each one had six wings: with two he covered his face, with two he covered his feet, and with two he flew. And one cried to another and said:
"Holy, holy, holy is the Lord of hosts;
The whole earth is full of His glory!"
And the posts of the door were shaken by the voice of him who cried out, and the house was filled with smoke.
So I said:
"Woe is me, for I am undone!
Because I am a man of unclean lips,
And I dwell in the midst of a people of unclean lips;
For my eyes have seen the King,
The Lord of hosts."
Then one of the seraphim flew to me, having in his hand a live coal which he had taken with the tongs from the altar. And he touched my mouth with it, and said:
"Behold, this has touched your lips;
Your iniquity is taken away,
And your sin purged."
This is the elevated place of God that is due His name… He is worthy of praise like this!
• If you read through the book of Isaiah you'll see this elevated God hates pride…
Isaiah 2:10-12 NKJV
Enter into the rock, and hide in the dust,
From the terror of the Lord
And the glory of His majesty.
The lofty looks of man shall be humbled,
The haughtiness of men shall be bowed down,
And the Lord alone shall be exalted in that day.
For the day of the Lord of hosts
Shall come upon everything proud and lofty,
Upon everything lifted up—
And it shall be brought low—
The great sins of Israel were there wondering and idolatrous hearts, and their unloving treatment of people (the elite toward the powerless…)…
• The root of both can be found in pride… I don't need God or at least don't need to fully follow Him… God hates pride…
Hear me clearly! I am not saying God is undeserving of the praise found in Isaiah 6… or that He owes us anything (because He doesn't) …
• No human who has ever walked this planet has deserved an audience with God… God does not have to answer our questions… Just ask Job…
• But in-order to be intellectually honest with ourselves we have to ask ourselves a question.
How can a God who rightly experiences that kind of worship model for us what He's expecting of us, the humility He's calling us to?
We see it in Christ. We see it, even in Christmas… (Luke 2)
• The Son of the Living God, who always existed, is born (incarnated) in a barn, whether attached to a building, or a cave… it was humble…
• His first bed a feeding trough…
• His first guest's lowly shepherds…
• He would be run out of the promised land He created, by Herod (His creation) and have to live in exile in Egypt…
Physically the Creator God of all the universe would wear diapers… become potty trained…
• He would have to learn to walk and talk… The God who spoke the world into existence would have to learn how to speak!
• He would know all the physical limitations of humanity… would know exhaustion, hunger, and pain…
He would first have to submit to His parents (Luke 2:51)… and then to the Heavenly Father… every word He said submitted to the Father…
• John 8:28 NKJV Then Jesus said to them, "When you lift up the Son of Man, then you will know that I am He, and that I do nothing of Myself; but as My Father taught Me, I speak these things.
• He followed the will of the Father to a cross…
• Matthew 26:39 NKJV He went a little farther and fell on His face, and prayed, saying, "O My Father, if it is possible, let this cup pass from Me; nevertheless, not as I will, but as You will."
His earthly ministry was to all people… but most commonly to the sinners, the poor, the powerless, the outcast… He models leadership by foot washing…
• It was the humility of God in Jesus Christ that drove Him to come (Christmas)…
• It was humility that directed Jesus to ride a common loaner donkey to announce His kingship (Palm Sunday)…
• It was the humility of God in Jesus Christ that drove Him to die on a cross in our place (Good Friday)…
• It was His humility in all in all His work that justly led to His resurrection (Easter)…
Jesus was the ultimate example of humility…
• That humility didn't lead Him to an easy life, but one of hardships and ultimately death…
Romans 8:17 NKJV and if children, then heirs—heirs of God and joint heirs with Christ, if indeed we suffer with Him, that we may also be glorified together.
James 4:10 NKJV Humble yourselves in the sight of the Lord, and He will lift you up.
There is a balance here. True humility is not downcast, kicking the ground dispositions…
• Jesus in every station and place in life showed both confidence and humility… but never pride…
God's calling us to, and modeled for us, a humility that changes the world…

2 Chronicles 7:13-14 NKJV
13 When I shut up heaven and there is no rain, or command the locusts to devour the land, or send pestilence among My people,
• Whether it's physical rain or spiritual rain, whether it's physical plague or spiritual plague… we need relief!
• We need God to open up the heavens and heal this region, this nation, this world…
14 if My people who are called by My name will humble themselves, and pray and seek My face, and turn from their wicked ways, then I will hear from heaven, and will forgive their sin and heal their land.
Humbly look inward before looking outward…
• We can easily say that the problem is our culture, and the world around us, but revival doesn't start in the culture, it starts in the church…
Kneel down before standing up… Prayer
• Every revival in history started with one or two people who prayed that God would change the world…
Seek God before seeking solutions…
• We must be a people that are dependent upon God… that are centered on God, and not ourselves, and what's comfortable to us…
James 4:10 NKJV Humble yourselves in the sight of the Lord, and He will lift you up.
If you will humble yourself and turn to Jesus He will lift you up…
• Don't allow pride to keep you from the saving relationship with God He is calling you to…
To believers I would ask: Have we allowed pride to sneak in the back door of our lives…
• "God help me to humble myself before You…"
We say we pray, but do we truly pray…
• Is prayer a half-hearted, under our breath, resignation that it's not going to happen, but why not pray, because I'm supposed to…
• Let us pray in Faith Believing… Let us pray with zeal (not just loud)
One of humilities greatest expressions is genuine prayer…
We need to:
Humbly look inward before looking outward…
Kneel down before standing up…
Seek God before seeking solutions…