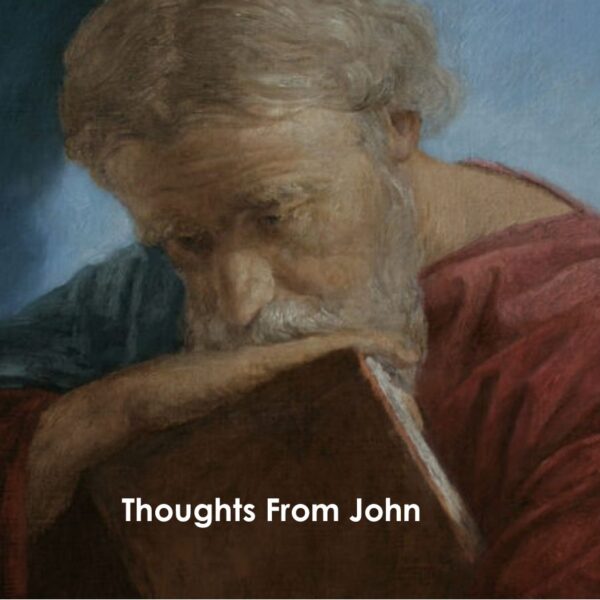 "Every author of every play, movie or book has a desired response from there reader… So finally, we're going to get to the big point of John!
I can tell you what it was not…
John 5:39-40 You search the Scriptures because you think that in them you have eternal life; it is these that testify about Me; and you are unwilling to come to Me so that you may have life.
• Don't let God's word become an academic pursuit… or that we would divorce God's word from the desire of it's Author…
John 20:28-31 Thomas answered and said to Him, "My Lord and my God!" Jesus *said to him, "Because you have seen Me, have you believed? Blessed are they who did not see, and yet believed."
Therefore many other signs (attesting miracles) Jesus also performed in the presence of the disciples, which are not written in this book; but these have been written so that you may believe that Jesus is the Christ (or the Messiah), the Son of God; and that believing you may have life in His name.
• This is a call for belief… God did not inspire John to write his gospel, the epistles, an revelation, just because John had nothing else to do…
• It was that we would believe… and that through believing have "life in His Name"
(John 5:40) "so that you may have life."
• God's word should lead us to life… but life itself comes from following and knowing Jesus…
This saving relationship that God is calling us to through John is not a cold impersonal one… it's not transaction based…
John 20:17 Jesus *said to her, "Stop clinging to Me, for I have not yet ascended to the Father; but go to My brethren and say to them, 'I ascend to My Father and your Father, and My God and your God.'"
• "Your Father" Jesus makes it personal, not just the father (theological trinitarian understanding), or only "my Father" personal only to Jesus… but "your" Father…
If He becomes our Father, then that means we become His children…
John 1:12-13 But as many as received Him, to them He gave the right to become children of God, even to those who believe in His name, 13 who were born, not of blood nor of the will of the flesh nor of the will of man, but of God.
1 John 5:11-13 And the testimony is this, that God has given us eternal life, and this life is in His Son. He who has the Son has the life; he who does not have the Son of God does not have the life. These things I have written to you who believe in the name of the Son of God, so that you may know that you have eternal life.
"in His Son" is created the avenue for our sonship…
• Salvation is found in relationship first, that relationship produces transformation, but its first in relationship…
• I serve and know the person and God Jesus Christ, Christianity cannot be reduced to simply a moral code of good living…
God desires that we would have eternal life and become His children, and truly He is the only way…
John 14:6 Jesus *said to him, "I am the way, and the truth, and the life; no one comes to the Father but through Me.
So how do we become Children of God…
1 John 1:8-9 If we say that we have no sin, we are deceiving ourselves and the truth is not in us. If we confess our sins, He is faithful and righteous to forgive us our sins and to cleanse us from all unrighteousness.
1 John 2:1-3 My little children, I am writing these things to you so that you may not sin. And if anyone sins, we have an Advocate with the Father, Jesus Christ the righteous; and He Himself is the propitiation for our sins; and not for ours only, but also for those of the whole world. By this we know that we have come to know Him, if we keep His commandments.
1 John 2:25 This is the promise which He Himself made to us: eternal life.
Jesus must become Lord, Master, Boss, Leader of our lives…
John 12:26 If anyone serves Me, he must follow Me; and where I am, there My servant will be also; if anyone serves Me, the Father will honor him.
• We must follow Jesus in all ways… wholly submitting ourselves to Him… in boldness… and in quietness…
This is the Big Point of John… God desires that we would believe in Him, and have saving Faith, and truly, fully become Children of God… and know His eternal life…"