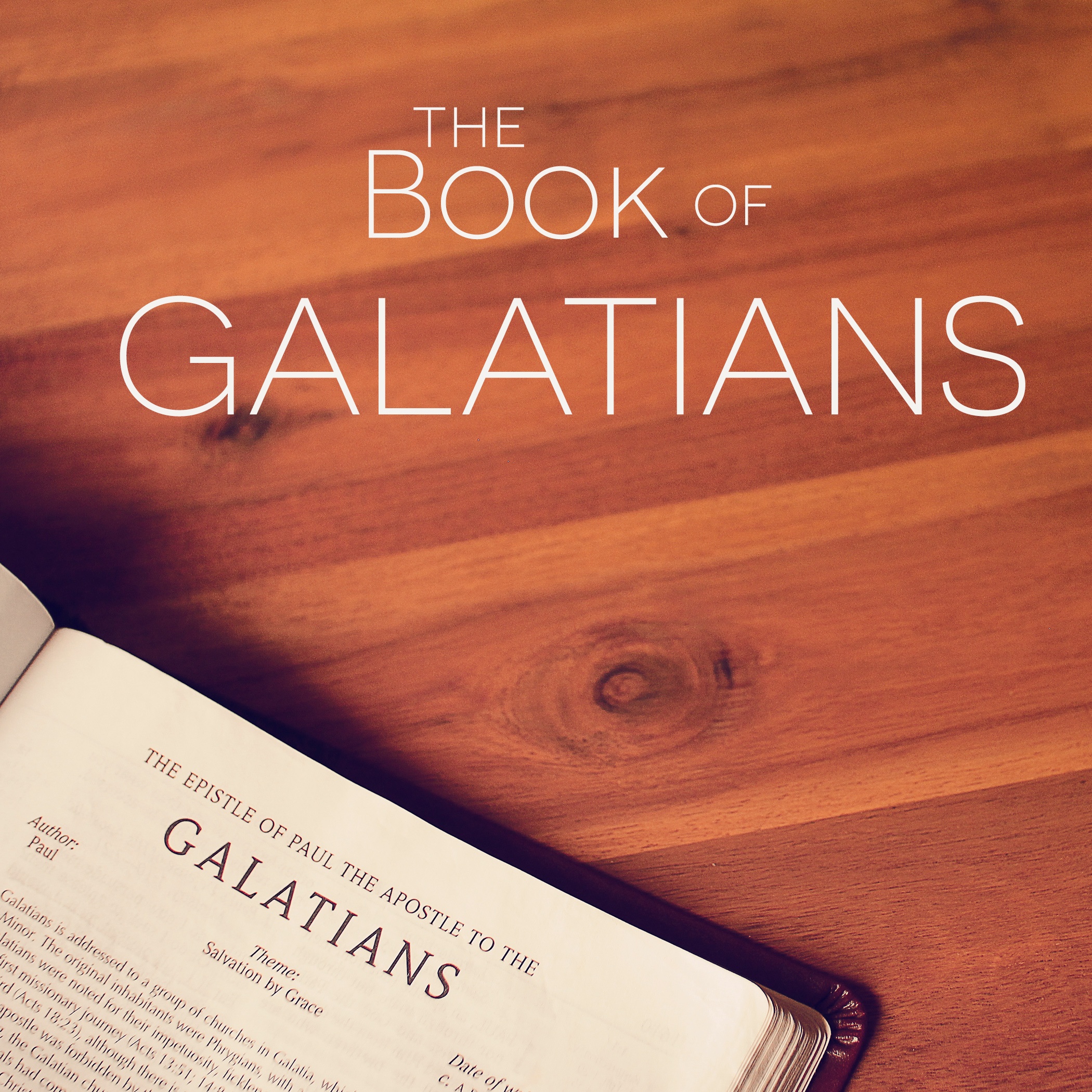 "Galatians has really two major themes:
• Not adding to Salvation…
• When we allow Jesus to move on our heart in grace, mercy, and faith (affect) the result will be a transformed life (effect)!
Galatians 2:19-21 "Christ lives in me" – for 'Christ to live in me' means necessarily that I am transformed, and I'm being transformed by His work… because He is so different from me…
• Some of these transformations are instantaneous… some of these transformations are perfected over a lifetime…
• That's why Jesus first, and His faith and grace must be the foundation of our lives, and not our works… the cornerstone must be Jesus, not our works…
• We can even be doing the right thing for the wrong reasons… or the wrong thing for the right reasons… and God's grace covers us in the process of figuring it out…
• And as we repent for the wrong actions or wrong motives God's grace covers us again… this is not to excuse wrong thoughts or motives, only that God doesn't wait for us to figure out every point of theology before receiving us as His own…
Galatians 5:1
The freedom it's talking about here is freedom from the law, not blatant sin…
• We're not a child born under the law if we're in Christ, but born in relationship with him… found in His grace and faith alone, not our good deeds or law keeping…
This is the context:
Galatians 4:3-7
Galatians 5:5-6
Our faith is worked out "through the Spirit" (v5) and "through love"… Our salvation is through Faith in Jesus and His work, but its reality is expressed through the work of the Spirit through love… so how are we to love?
• Good works don't save us, they are simply an expression of His good work in us…
Galatians 5:13-15
This is what the transformation looks like, this is what freedom looks like, not licensed for sin, but being released to love as Christ loved…
• We're also given a warning here… (v15) if we don't love as God calls us to love, the will of Satan and our flesh will overtake our lives and we'll turn on each other and destroy each other…
Galatians 5:16- 21
Paul touches quickly back to our source, "the Spirit," for those that would feel condemnation and turn back to the law… neither the flesh nor works based salvation is good…
Notice how many of the deed's of the flesh are connected with causing brokenness in relationships…
• "Those who practice such things will not inherit the kingdom of God…" This is not Paul drifting back into works righteousness… but if this is the pattern or practice of our life, we need to reexamine our faith and repent…
Galatians 5:22-26
V22-23 – We need to look at the fruit of the Spirit in the context of, not only our relationship with the Lord, but our relationships with others… too often we see it only as our own personal, vertical connection with the Lord… the bigger test of how that plays out in our horizontal connection with one another…
• If we want to grow in the fruit, we must grow in Faith & grace & dependency…
• The fruit flows naturally from relationship with God… Sanctification increases as our faith increases, not as our good works increase…
V24-25 – God's called us to be "crucified" or dead to our sinful base nature and alive to the Spirit…
V26 – Pride is so sneaky… So, if we're walking in the fruit of the Spirit, this should not be a point of pride, but a point to which God uses us to restore our fallen brothers and sisters…
Galatians 6:1-5
"caught in any trespass" some of your translations may say 'sin'… the word here alludes to being "overtaken…" The idea here is that we can easily drift and become overtaken by sinful ways… this doesn't remove our responsibility in it (v5)… it only speaks to the importance of community…
• If someone's drowning you reach your hand out… you bear the burdens of others and help pull them up…
How do we restore our brothers and sisters…
• We need to be "spiritual," we need to be attuned to the Spirit… Don't walk into spiritual warfare unprepared… let us be ready, prepared, attuned to the Spirit, and fight for our brothers and sisters…
• This is living out the fruit of the Spirit (5:23)… "gentleness" keeps honor and lowers defenses… not some "outburst of anger" (5:20)
• Humility… knowing that we're all capable of the worst of sins…
Galatians 6:6, 10
We move from the fallen brother, to the brother (or church) that is leading us spiritually… we're to also minister in that relationship lovingly… We need to give back to the church in time, energy, and tithe… this is part of living out our faith…
Galatians 6:7-8
And if we're sewing to the Spirit (or the fruit of the Spirit), we're reaping eternal life… if we so do the flesh (or doing the deeds of the flesh), we're reaping corruption… REAP LIFE!
Galatians 6:9-10
Ministering to those that are overwhelmed and fallen, and even the regular work of ministry can be exhausting…
• Don't go weary in helping others… God has called us to it, He will supply our strength…
But as we do it, we may face rejection…
Galatians 4:16 … "So have I become your enemy by telling you the truth"
• Jesus faced rejection, Paul faced rejection, We will face rejection in the Lord's service…
• Standing for truth can be a lonely position… Whenever we're living and speaking the truth to a brother and sister in Christ, and it's not received, it's tough…
• When we're trying to minister, and restore, it will put us at odds with the very ones we love and are trying to restore… but we keep reaching to them as the Lord would lead us… because we love them and desire to honor God…
God is calling us all… that our salvation would be in faith alone, and the work of Jesus… and that through that faith, that we would be transformed… that our faith in Jesus would be seen in our love and fruit…"