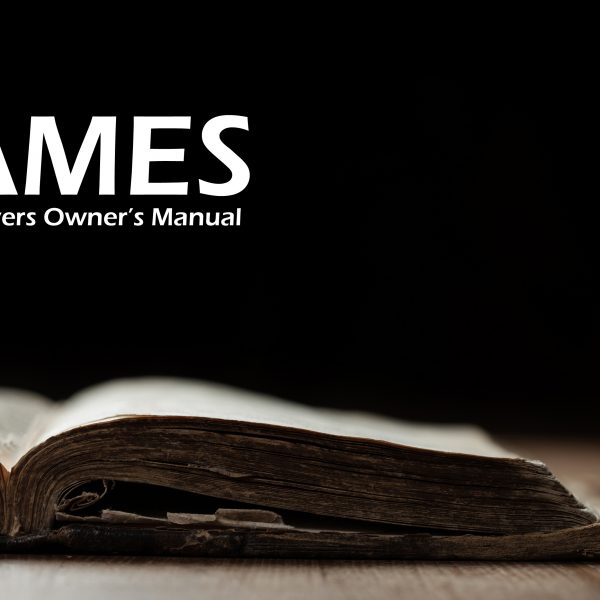 Due a literal Blizzard we had to cancel service. So with a heart to give a full accounting of James, and still remain sensitive to the calendar I have taken my sermon notes and blogged them. Please read on and grow in your faith and understanding of God's truth.
I want to thank you for your faithfulness in giving…
• This sermon isn't reactionary… it's because we're called to preach the full gospel… we cannot be afraid of teaching on any point of truth found within the bible…
With that being said lets dive in!
One of me and Melissa's favorite things within ministry is pre-marital counseling…
• Two of the biggest points of tension within marriage is sex, and communicating expectations… and money which points to differences in values… You have 20 extra dollars how do you spend it, tools or flowers, etc…
• So to with God these can be our biggest points of issue in our relationship with God… honoring God in our physical intimacy (abstinence & faithfulness are the only two ways of honoring God here)…
• Money, what are our values, where is our treasure… this issue is about our treasure reflecting our values and loves… If it's not lining up with God's values there is an issue…
• Our relationship with money matters… it's not about God "getting His cut"… It's about Him being Lord of our whole heart and life…
This service is not meant to be a condemnation or guilt trip…
• But a realignment if something is off in our relationship with money and God… and as our lives are rightly aligned, knowing that our treasure is rightly reflecting our heart for God, we can live in greater joy because we're fulfilling His purposes within our lives…
• And if we're doing well, I pray this encourages us that God sees our handling of money and it honors Him… great or small…
• James talks a lot about wealth…
James 1:9-11 "Let the lowly brother boast in his exaltation, and the rich in his humiliation, because like a flower of the grass he will pass away. 11 For the sun rises with its scorching heat and withers the grass; its flower falls, and its beauty perishes. So also will the rich man fade away in the midst of his pursuits."
• These were a people who had lost everything for the cause of Christ so God's encouragement is not to pretend the loss never happened, but to look forward to the reward eternally for such a loss… And to those that would gain materially because of this, their wealth won't be a lasting wealth…
James 2:1-6 "My brothers, show no partiality as you hold the faith in our Lord Jesus Christ, the Lord of glory. For if a man wearing a gold ring and fine clothing comes into your assembly, and a poor man in shabby clothing also comes in, and if you pay attention to the one who wears the fine clothing and say, "You sit here in a good place," while you say to the poor man, "You stand over there," or, "Sit down at my feet," have you not then made distinctions among yourselves and become judges with evil thoughts? Listen, my beloved brothers, has not God chosen those who are poor in the world to be rich in faith and heirs of the kingdom, which he has promised to those who love him? But you have dishonored the poor man. Are not the rich the ones who oppress you, and the ones who drag you into court? Are they not the ones who blaspheme the honorable name by which you were called?"
James 5:1-6 "Come now, you rich, weep and howl for the miseries that are coming upon you. Your riches have rotted and your garments are moth-eaten. Your gold and silver have corroded, and their corrosion will be evidence against you and will eat your flesh like fire. You have laid up treasure in the last days. Behold, the wages of the laborers who mowed your fields, which you kept back by fraud, are crying out against you, and the cries of the harvesters have reached the ears of the Lord of hosts. You have lived on the earth in luxury and in self-indulgence. You have fattened your hearts in a day of slaughter. You have condemned and murdered the righteous person. He does not resist you."
So let's talk about money with the continuing idea of the book of James being in a sense 'The Believers Owner's Manual.' This is the test of treasure and blessing…
First we see God's warnings to the rich and their future misery.
V1
Not all rich are ungodly… there is nothing wrong with wealth, the problem is the abuse and misuse of it…
• Here are some ideas that can guard our hearts from abusing wealth; Our possessions must not possess us… the idea is that controlled fire good, but uncontrolled fire bad…
• By the actions of these landowners we can see they were not true believers…
• Here James sounds like an O.T. Prophet… this is similar to O.T. judgements against pagan nations found in books written to the nation of Israel… Isaiah/ Jeremiah…
Selfishness is at the roots of this sinfulness…
• This was the world in which James was writing to: In Judea at this time wealthy priests would take the tithe that rightfully belonged to poorer priests… in Galilee rich landlords would oppress their poor laborers… these situations were rampant throughout the Roman Empire…
• Part of the purpose of James was addressing the right response of believers in these hard times… wisdom/ faith/ endurance/ not with violence but turning the other check both physically and with our words…
As well the most common view among the Jews was that wealth was a sign of God's favor and that poverty was a sign of God's disfavor… sounds a little bit like today…
This idea is rejected totally by Jesus…
• The bible speaks of greed and obsessive wealth seeking as Idolatry. When we give ourselves to this it leads to spiritual slavery…
Matthew 6:24 "No one can serve two masters, for either he will hate the one and love the other, or he will be devoted to the one and despise the other. You cannot serve God and money."
We can see it in the story of the rich young ruler… Luke 18:18-30
• He has wealth and all of culture would say surely all is well with him and God, look how blessed
he is… but he ask this question… "Good Teacher, what must I do to inherit eternal life?" Jesus tells him to observe God's law of love… 'Do not commit adultery, Do not murder, Do not steal, Do not bear false witness, Honor your father and mother.'" But the man still knows within his heart that he's missing something… and Jesus fills in that blanks… "One thing you still lack. Sell all that you have and distribute to the poor, and you will have treasure in heaven; and come, follow me." This was too much for him… and also Jesus' disciples… "Then who can be saved?"… Remember the context here… wealth was seen as God's blessing. Jesus turned the thought on its head…
So this wealth gained deceitfully was not God's blessing, but would be the cause of their misery…
• "coming upon you…" the idea was that judgement would come quick and unexpected… many of those that had persecuted the believers to the point of becoming refugees would face the coming judgement of 70 AD… And we see this pattern repeat over history; in the Days of Noah they were "eating, drinking, and marrying"… Jesus said His return would be like a "Thief in the night…"
V2-4 By the rich hoarding wealth and withholding wages of the poor they were actually storing up judgement rather than blessing…
V2 Dressing nice wasn't just about looking nice… "garments" were one of the main forms of storing wealth in that time… like bank accounts store wealth these objects served the same purpose… life required that wealth was portable…
• You would literally wear your wealth out of practical issues… knowing this gives us insight into James 2's condemnation… wealth was easy to see in the culture, it wasn't even necessary flaunt wealth in the culture, it was practical and apparent…
• But the fact that their wealth was dishonest tainted what should have been God's blessing… Dishonestly eats our souls like rust and moths… In judgement they would lose all those things they had done all that evil to obtain…
V3-4 Sadly this ungodly love of money will mark the last days…
2 Timothy 3:1-5 "But understand this, that in the last days there will come times of difficulty. For people will be lovers of self, lovers of money, proud, arrogant, abusive, disobedient to their parents, ungrateful, unholy, heartless, unappeasable, slanderous, without self-control, brutal, not loving good, treacherous, reckless, swollen with conceit, lovers of pleasure rather than lovers of God, having the appearance of godliness, but denying its power. Avoid such people."
• And this heart is the "evidence against" the wealthy that will condemn them. Wealth used to provide for the family, loved ones, and Godly pursuits honors God. Wealth that is filled with pride is wasted, like pouring water on the cement… wealth that values money over our word and justice will not last…
God is pretty clear on paying wages owed…
Leviticus 19:13 "You shall not oppress your neighbor or rob him. The wages of a hired worker shall not remain with you all night until the morning."
Injustice actually "cries" out to the Lord…
Deuteronomy 24:14-15 "You shall not oppress a hired worker who is poor and needy, whether he is one of your brothers or one of the sojourners who are in your land within your towns. You shall give him his wages on the same day, before the sun sets (for he is poor and counts on it), lest he cry against you to the Lord, and you be guilty of sin."
Genesis 4:10 "And the Lord said, "What have you done? The voice of your brother's blood is crying to me from the ground."
Exodus 3:7 "Then the Lord said, "I have surely seen the affliction of my people who are in Egypt and have heard their cry because of their taskmasters. I know their sufferings…"
• God heard the sin of Abel's blood, and of the Israelites in Egypt and didn't ignore the injustice… The "Lord of Hosts" He will fulfill His purposes… He's a just God, and one of these purposes is justice… God will not allow this injustice to be unmet… No one can make the claim "the Devil made me do it," it's our own sin that prepares our judgement, not something put on us… And in the "last days" it's too late to fully enjoy deceitful gains; we don't have time because judgement is at the door…
V5 We make ourselves like a fatted calf ready for slaughter if we allow our wealth to be our god… no matter how little or how much we have…
• Wealth can become an obstacle to salvation and discipleship…
Matthew 19:24 (Jesus uses hyperbole here) "Again I tell you, it is easier for a camel to go through the eye of a needle than for a rich person to enter the kingdom of God."
Matthew 13:22 (Parable of the Seeds and the Sower) "As for what was sown among thorns, this is the one who hears the word, but the cares of the world and the deceitfulness of riches choke the word, and it proves unfruitful."
• Wealth can trick us to depend upon it over God… wealth should not be the driving desire of our lives…
1 Timothy 6:9-11 "But those who desire to be rich fall into temptation, into a snare, into many senseless and harmful desires that plunge people into ruin and destruction. For the love of money is a root of all kinds of evils. It is through this craving that some have wandered away from the faith and pierced themselves with many pangs."
Proverbs 11:28 "Whoever trusts in his riches will fall, but the righteous will flourish like a green leaf."
Proverbs 27:24 "for riches do not last forever; and does a crown endure to all generations?"
• True riches are found in faith in Christ, loving Him and others… let us be more concerned with God's purposes than our own… and let our money reflect those riches…
1 Corinthians 13:4-7 "Love is patient and kind; love does not envy or boast; it is not arrogant or rude. It does not insist on its own way; it is not irritable or resentful; it does not rejoice at wrongdoing, but rejoices with the truth. Love bears all things, believes all things, hopes all things, endures all things."
Philippians 2:3-5 "Do nothing from selfish ambition or conceit, but in humility count others more significant than yourselves. Let each of you look not only to his own interests, but also to the interests of others. Have this mind among yourselves, which is yours in Christ Jesus…"
2 Corinthians 9:8 "And God is able to make all grace abound to you, so that having all sufficiency in all things at all times, you may abound in every good work."
Philippians 4:19 "And my God will supply every need of yours according to his riches in glory in Christ Jesus."
Hebrews 13:5-6 "Keep your life free from love of money, and be content with what you have, for he has said, "I will never leave you nor forsake you." So we can confidently say,"The Lord is my helper; I will not fear; what can man do to me?"
• The believers attitude toward wealth and blessing should be that of stewardship, it all belongs to God anyway. In this view we don't actually possess it, we're just God's middle man in personal provision and blessing others…
• Let us not hold on to wealth for status and security but handle it wisely. Let us seek God in our financial decision making. Let us seek for ways to advance the kingdom of God through our blessings in tithe, offering, disaster relief, ministry to the poor and needy, etc…
Luke 12:31-48 "Instead, seek his kingdom, and these things will be added to you. "Fear not, little flock, for it is your Father's good pleasure to give you the kingdom. Sell your possessions, and give to the needy. Provide yourselves with moneybags that do not grow old, with a treasure in the heavens that does not fail, where no thief approaches and no moth destroys. For where your treasure is, there will your heart be also…"
Ephesians 4:28
1 Timothy 6:17-19
Luke 16:11
Psalm 24:1
A spirit of generosity is God's purpose for us and in blessing others it not only blesses them, but blesses us… though we don't do it for those purposes…
• We must examine our hearts when it comes to wealth: Am I a greedy person? Selfish? Do I always want more stuff, am I never satisfied? Do I desire the status that comes with wealth? These questions, honestly approached, will measure where you're storing treasure…
Matthew 6:19-21 "Do not lay up for yourselves treasures on earth, where moth and rust destroy and where thieves break in and steal, but lay up for yourselves treasures in heaven, where neither moth nor rust destroys and where thieves do not break in and steal. For where your treasure is, there your heart will be also."
But there are many that have never known great wealth… what does any of this have to do with me?
• First just because we are not rich, doesn't mean it can't become a god to us… don't obsess over wealth…
• But second, if you're poor in this life you have a distinct honor… this was the calling of Jesus… this was and is hope for the hopeless…
Luke 7:22 "And he answered them, "Go and tell John what you have seen and heard: the blind receive their sight, the lame walk, lepers are cleansed, and the deaf hear, the dead are raised up, the poor have good news preached to them."
James 2:5 "Listen, my beloved brothers, has not God chosen those who are poor in the world to be rich in faith and heirs of the kingdom, which he has promised to those who love him?"
This is not to minimize the hardship of poverty, I've personally lived in and felt the weight of it. God has commissioned believers to help those in poverty through and out of it. But in the midst of this hardship it's a comfort to know that Jesus didn't pursue the powerful and well connected first, but us who have the least!
• Either way no matter how much or little we have we're all called to be stewards of His blessings…
V6 If we do not take this right view of His blessings we become easily deceived…
• The rich in Jesus' day we're so deceived by the love of money that it drove them to murder and hatred. When there hardened heart was exposed by the contrast of the righteousness of others they kill them… "He does not resist you" James, Stephen and Jesus all didn't resist the treatment they endured… Jesus prayed for those killing Him, so did Stephen, and so did James (according to tradition)…
• "Every holy life is an offense to evil men"
Let us strive that all our wealth and blessings would be spent wisely in honor of Him; in our provision of personal and family needs, our giving, and our blessings to others in need!