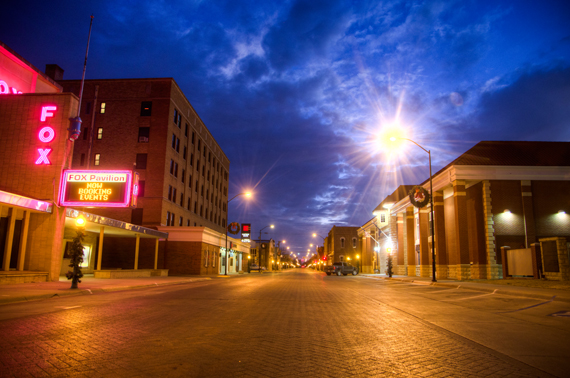 "God gives us these callings that we as a people can receive the full blessing of fruitful ministry, living for what we were created for…
When our hearts can grasp in a fuller way the great love of God, how can we not want the rest of the world to know Him. With this heart we become excited for ministry…
The heart of God's calling within us is that all of us would realize our fullest potential within Christ…
These ministries that we're going to talk about are not simply holes to be filled. These are opportunities to be used by God, to minister to our church and our community…"
We believe in a team approach to ministry, many hands making light work! Even if people are participating within these ministries, we firmly believe the more the merrier. There is a place to serve for you within each of these ministries if you are willing, and called!
Bible Fellowships – Every Sunday morning at 9:30 join us for our Sunday School hour. Classes are offered for every age group, and nursery is available during this time.
Café 242 – Immediately following our Bible Fellowship time, join us as we greet one another over coffee and light breakfast. Catch up with friends and take the time to meet new faces before we head in to our Sunday morning worship service together.
Greeting Team – These are the first face's many of our guests, and members, will see as they walk through our doors. It is vitally important that they are welcomed with joy, and seen off with love. As well this ministry is vital in being able to follow up with our church family.
Prayer Team – God has called us all to pray; not just the pastor. We believe, and have seen, that it is a powerful thing when the body of Christ prays for their fellow believers. Our desire is that through this ministry we would see God meet our needs, and as He meets needs, that He would receive glory. Also, it is our desire that we would build unity, break down walls, and become more transparent about the things that affect our lives.
Scripture Team – The word of God is powerful. So much so that God demands that it be publicly read in our services. We desire to honor God in obedience to His commandment. This ministry is a "call to worship," designed to refocus us from our greeting time, to a time of worship unto God.
Worship Team – We were created for worship. This is expressed in different ways; one of those ways is through music. Our worship team desires to lead us into an environment within our services were God is glorified and we would enter into the presence of God. That worship would be more than karaoke!
Audio/Video Team – God can use our talents with media to touch the world in a relevant way. The desire of this ministry is that it would be a vessel by which people receive God's truth.
Soundboard – This ministry is literally and figuratively to amplify both the word of God, and worship to God.
Children's Church – Every Sunday morning following worship in our main service, children ages 4 through 5th grade will be split into two different age groups and be ministered to.
Nursery – This is a powerful ministry to parents, and necessary to minister to families with young children.
Breaking Bread – Every second Sunday of the month following the morning service please join us for our regular potluck lunch.
Prayer Meeting – This service fosters the building of relationships and provides an environment where we can be transparent with one another about our prayer requests and needs. The first hour we meet in the sanctuary for a time of personal prayer. The second hour we meet in the prayer room to share our needs, and pray for one another. Feel free to join us for all, or part of this time of prayer.
Overflow Young Adult Ministry – This is our college and young adult ministry. We enjoy a time of worship, fellowship, and small groups. Nursery is available.
Intercessory Prayer – During our regular office hours, if you need prayer or a place to pray, we open up the church for you.
Food Pantry – We love our community of Hays and the surrounding areas. If you are in need of food, or paper goods please feel free to visit us during our regular office hours. If you would like to donate to this wonderful ministry please communicate with us to receive a list of items we may need.
Loads of Love – On the second Tuesday of the month from 6 to 8 in the evening at 8th Street Laundry Mat we are ministering to the community of Hays by offering to pay to wash a load of laundry.
The Coffee House Small Group – Every Wednesday night this is our mid-week small group. We are currently going over the book of Luke.
Women's Ministry – On the first Thursday evening of the month at 6:30 our women meet for a time of fellowship and Bible study.
Men's Ministry – Generally once a month the men will meet for a time of fellowship and/or devotions.
Thrive Discipleship – Many that are young in the faith, or desire greater depth, need someone to come alongside them, and lead them into a deeper relationship in Christ. A mentor that will meet with them one-on-one and will model, teach and encourage them to grow in their faith. If this is you; this ministry is for you.
Missions Team – This team both promotes, and serves within missions at home and abroad. Missions are vital to the health of the Church!
Facility Team – They keep the grounds of the church in good order. This ministry goes a long way into making a good first impression.
(Future) Healing Hearts – We are offering group counseling services for grief due to loss. Sessions will begin on Tuesday, Oct. 15th thru Dec. 17th at 6:30 pm. For more information please contact Nancy Cook at 785-259-5587.
(Future) Bereavement – The heart of this ministry is that those dealing with loss within our church would know the comfort of Christ, and that the church body cares for their needs. That we would do this in an orderly way; that no one would fall through the cracks.
(Future) Follow Up Ministry – This ministry is focused on following up with our guest, and letting them know that they are loved and valued.
Name:
Phone #/ Contact Information:
Bible Fellowships
– How can I serve / More information
Café 242
– How can I serve / More information
Greeting Team
– How can I serve / More information
Prayer Team
– How can I serve / More information
Scripture Team
– How can I serve / More information
Worship Team
– How can I serve / More information
Audio/Video Team
– How can I serve / More information
Soundboard
– How can I serve / More information
Children's Church
– How can I serve / More information
Nursery
– How can I serve / More information
Breaking Bread
– How can I serve / More information
Prayer Meeting
– How can I serve / More information
Overflow Young Adult Ministry
– How can I serve / More information
Intercessory Prayer
– How can I serve / More information
Food Pantry
– How can I serve / More information
Loads of Love
– How can I serve / More information
The Coffee House Small Group
– How can I serve / More information
Women's Ministry
– How can I serve / More information
Men's Ministry
– How can I serve / More information
Thrive Discipleship
– How can I serve / More information
Missions Team
– How can I serve / More information
Facility Team
– How can I serve / More information
(Future) Healing Hearts
– How can I serve / More information
(Future) Bereavement
– How can I serve / More information
(Future) Follow Up Ministry
– How can I serve / More information